The Upcoming Inauguration
What to know about he inauguration for Joe Biden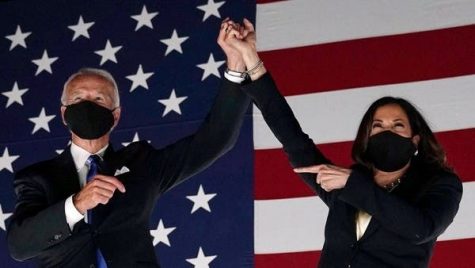 There is a lot to know about the inauguration, but with that there are also a lot of predictions of what could happen. One North student predicts that it will be "like every other day" but acknowledges that there could be an attack on the capitol and chose to stay anonymous. Nonetheless, Trump could hold a rally in Florida that same day claiming fraud. 
You may be thinking what even is the inauguration? It is a ceremony in Washington D.C. that shows the start of a new four year term. It always takes place on January 20 making it 72 to 78 days after the election in November. This gap of time allows and ensures a smooth transition of power. It will always take place on the West Lawn of the U.S. Capital with starting remarks being said to start around 11:30 a.m. Typically the inauguration is a public event.
This is the first year in history that the inauguration will be handled differently due not only to COVID-19 but also safety concerns. This year the inauguration is said to be held in the West Front. Limitations are imposed this year for the audience in physical attendance. Members of Congress will attend, and only 1,000 tickets will be available to the public compared to regular 200,000 tickets.
Instead of a parade like usual, the Bidens will be escorted by representatives of every branch of the military. For the public, there will be a virtual parade that will display many different communities from around the country. This parade is said to start at around 3 p.m. the same day.
Regarding Trump and Pence, there is a lot of tension. Trump has stated that he will not be attending Biden's and Harris' inauguration. This is very surprising because it is a tradition for the last president to be there to welcome the new president. However, Mike Pence, the vice president, has said that he will be attending. 
There are a few predictions of things that might happen on January 20. Trump supporters said they are planning a virtual inauguration for Trump on the same day. They currently have the support from 68,000 people saying they will attend. Some people say that there will be an attack due to the increasing amounts violence referencing the attacks on the capitol building. 
No one really knows for sure how things will play out. With this important day coming up, we should remember to stay safe and be respectful to the people around us. America is going to be going through many new changes, and it will be easier to handle together rather than apart. 
Leave a Comment